Intro to the Lotte Berk Barre Method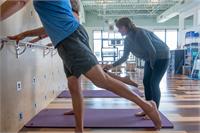 These classes are designed to not only introduce the Lotte Berk Method to the beginner, but also to help refine the movements for the adept. These classes are practiced without music so that instruction is organic and facilitates deeper understanding. As and when the student desires they are better equipped to partake in the classic class accompanied by music.
Lotte Berk Barre Method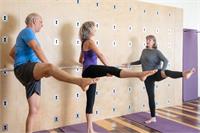 The Lotte Berk Barre Method is an intense hour-long melange of barre work, orthopedic back exercises and hatha yoga all rolled into one mind-body workout. It is completed with an inspirational cool down.
You're in excellent hands here! Tiril was mentored by Lotte Berk and trained in the original basement of the Lotte Berk studio in London. From there, Tiril went on to teach the method for 12 years in England and Doha,Qatar.